Good Lock - Locksmith Virginia Beach, VA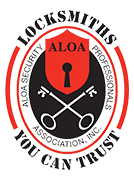 With over a decade in business, Good Lock Locksmith is an experienced locksmith Virginia Beach, VA trusted in delivering exceptional work done correctly. We focus our service on quality work, with goals to surpass expectations of each customer we serve. Lock issues are frustrating; allow our honest, reliable experts to resolve problems and lose all frustrations fast! We come to your location with fully loaded vans with and dependable 20-minute response because seconds matter. When you need a car, commercial, or residential pro, call on our Virginia Beach, VA locksmith to get service that saves headaches.
Good Lock - Locksmith service in Virginia Beach
Good Lock Locksmith provides service in Virginia Beach, VA that you'll appreciate. We never cut corners or rush through jobs. The locks on your property are far too important to do that. Lock issues cause safety concerns since your property isn't protected. It also costs time since you cannot do anything else until your problem is resolved. Leave all worries behind when calling for our car locksmith, residential or commercial pros. We handle issues ranging from key duplication to lockout service and many others in between. Plus, we have 24-hour emergency service that gets you going when those middle of the night mishaps occur or on weekends when most providers are at home with their families. Quality service combined with quality products reduces worries and ensures that your hardware problems are resolved fast. We provide that assurance on every job.
Top Rated Car Locksmith in Virginia Beach
When you need replacement car keys, call us first. We're the car locksmith Virginia Beach that makes keys for most vehicle makes and models. We also make any type of key that you may need, including ignition keys and transponder keys. Rest assured we create quality, durable keys that work like they should – each time you use them. Along with key creation, our shop also offers an array of services that keep your vehicle running safely on roadways, including vehicle lockouts service. Locking your keys inside cars is easy and getting back inside when you call our techs for help, even easier!
The Need for a Residential Locksmith
When you aren't happy with the current defense the locks on your doors at your home provide or when there is damage or other causes for concern, give us a call to change the situation. As your Virginia Beach, VA locksmith, we'll take care of those issues and many others with quality precision and expertise that satisfies your needs. We offer help after a home lockout, if a set of keys are in the wrong hands and you need re-key service, or when you want new residential door locks that can protect you and provide the assurance you want that your home is secure.
Protect Your Business with Our Commercial Locksmith Service​
Commercial lockouts have you outside in the cold with no way back inside? Call our commercial technicians to unlock your doors without damage to get back inside quickly. Want a security lock installed or need commercial door mechanisms repaired? Call our commercial lock experts for the best help at the proper time.
Who to Call to Handle a 24-Hour Emergency Locksmith?
Lockouts, broken keys and other damage occurs at all hours of the day and night. Sadly, some services work a regular 9 – 5 schedule, leaving customers in the cold if this issue occurs after hours. We're never far away when 24-hour lock service is needed. Our emergency car locksmith caters to any lock issues that have left you stranded, frustrated and worried, whether it's a need for a key, or a need to extract a broken key, or even a need for emergency lockout service. we're always nearby to help!
Our service areas and services
What Our Customers Say About Us
Tionna Gibson
1 review
Best service ever ! Called and came within 30 minutes. Even when he could not figure it out he never gave up and got us our car back. Very friendly, informative, and professional. It was very fast and a life saver especially since Pop-a-lock never called back! Would recommend to any and everyone !
Joseph Maldonado
5 reviews
Jacob is a really nice guy, really helpful and informative. Honest service at a fair price. Couldn't recommend this place more!
Jason Darne
2 reviews
Needed a replacement key fob while out of town in VA Beach and I was very worried as it is VERY expensive to replace them for my Lexus. Well after calling them, the nice lady on the phone connected me to Jacob the owner & technician who was there within 30 minutes after his current job and had my car completely operable in less than 45 minutes. I could not have been happier with this company. Amazing job done, great price and super friendly. Everything was 5 star! Thank you Jacob!!!!!
Jodi Hill
1 review
Jacob came to my house AT NIGHT, in the RAIN to help me with only 30 minutes notice. When the traditional plan didn't work, he didn't give up and went as far as to cut me a new key on the spot. He could not have been nicer and more helpful. I would 💯 recommend Jacob and this company!!!
Chereee Jackson
3 reviews
My name is Jaime and I used Good Lock services to re-key my vehicle (truck). Jacob was the man who helped me. He was fantastically professional, very polite, positive energy, magnificent customer service, and went well above and beyond all expectations. He held the bar super high.and I sincerely recommend this gentleman. I will for use him in the future. The services provided was very reasonable and affordable. Thank you Jacob for all your help!
Cole Ward
4 reviews
Jacob is literally the best I was locked out of my place and called pop a lock no one came called another company and no one showed up so then I called Good lock and Jacob showed up in literally 20 minutes and unlocked my door in like 5 mins please do not go anywhere else he's the best and super professional and friendly thank you Jacob
Donna Bishop
2 reviews
Jacob was amazing! Although he was not able to fix my son's truck due to a unforseen problem...he took time out of his Saturday morning to help us find the actual problem. I highly recommend him, and will use him again in the future!!!!
Sara Walker
14 reviews
My whole experience with Jacod was pleasant from the first initial phone call. I called him because my key had broken off into my ignition while I was heading to work. He assured me he knew the problem after I explained it to him and gave me an estimate of the cost which was reasonable and affordable even on my tight budget. He then arrived at the time he estimated he would be here. Then he tried my key and determined it was in fact broken and cut and programmed a new one which worked. I'm so thankful as I need my car to go to and from work and take care of my son. Thank you Jacob, you saved the day.
Laurel Chung
4 reviews
I rarely do this after working with someone only once but I feel the rating was absolutely earned by Jacob. He was very punctual, very fast but thorough, very easy to talk to and he gave me his honest recommendation without trying to oversell anything. I believe he absolutely knows his craft from talking to him and watching him. I feel like I won the lottery today since he was the first person I called after searching the internet. Please, if you need help with your locks, give Jacob a try!
Rated 4.9 Based on 213 Customers Reviews